Working closely with our partner, New Vision Homes, we were recently involved in a week-long programme of community events, which included litter picking and estate clean up, putting up new estate signage, replacing garage doors, demolition of a wall to open up space, and upgrading the communal lighting system for brighter safer lighting. New Vision Homes developed the initiative, supported by Surrey police and fire service, to encourage residents to participate in local activities and take pride in their community at Walton Court estate, Woking.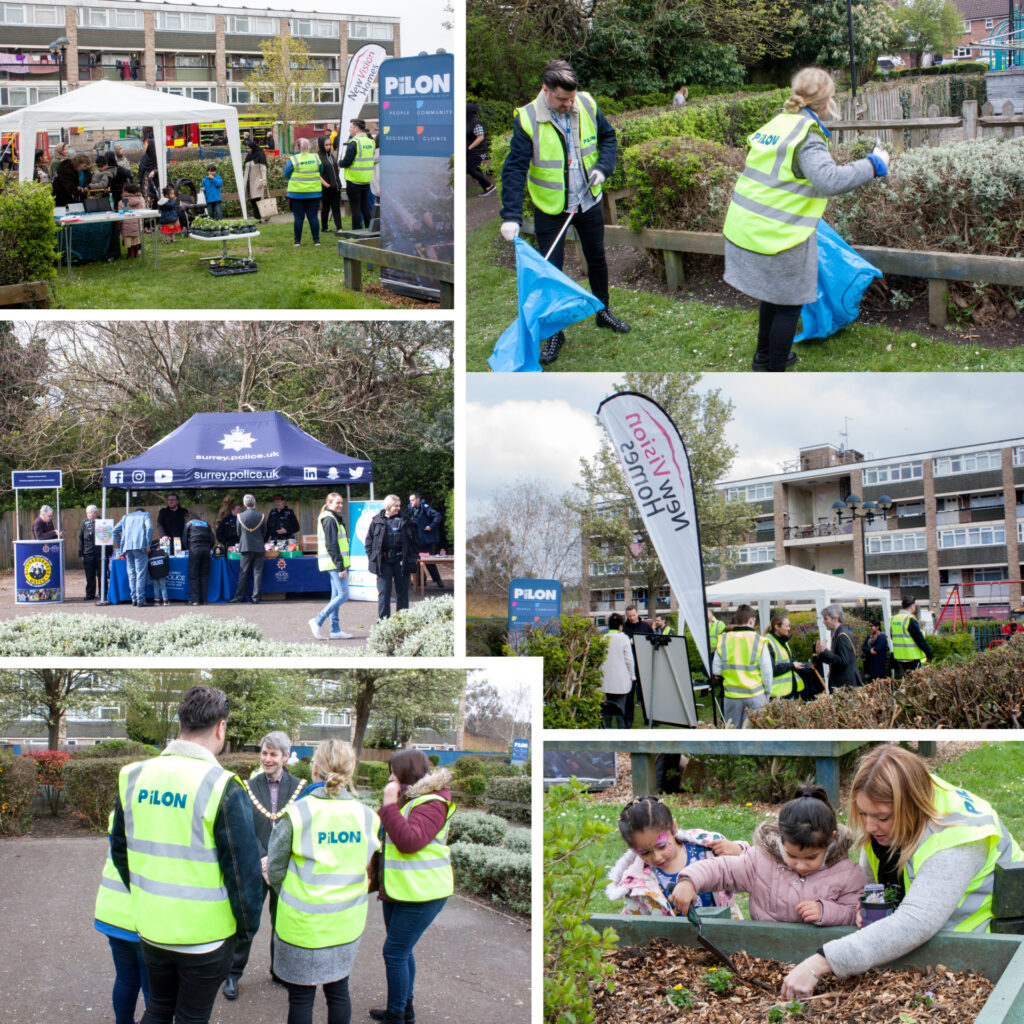 The week-long activities culminated in the Saturday Fun Day on Saturday 6th April, attended by Woking Borough Councillors and the Mayor. There was a great turnout from the residents, some helping us to plant the flowers and plants we provided to brighten up some of the garden areas, and a face painter was on hand to provide entertainment for the children. Many of our staff volunteered to attend on the day, including members of our call centre team who were able to meet residents face to face and answer questions about PiLON.
PiLON is currently delivering the responsive repairs programme for Woking Borough Council properties, in partnership with New Vision Homes.